Tax Tuesdays – Residential Property Landlords Tax Update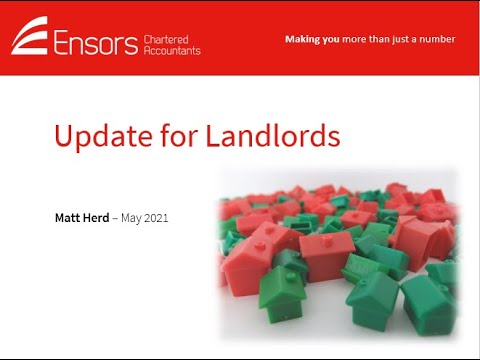 Tax update for new and existing residential property landlords including:
-A review of recent changes to the tax rules and reporting requirements.
-Maximising tax relief on allowable expenditure including the rules in respect of mortgage interest costs.
-The Stamp Duty Land Tax surcharge for second properties and the extension of the temporary 'Stamp Duty Land Tax Holiday'.
-Capital Gains Tax rules including planning opportunities and the new reporting requirements.